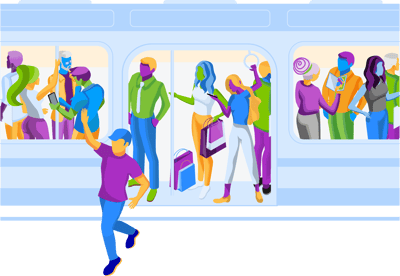 eBook
Driving Ridership Recovery
How Customer Loyalty Programs Can Help Transit Agencies Rebound Post-Pandemic
In 2020 the public transit sector especially took a beating as a ridership and revenue plummeted due to the COVID-19 pandemic. Now that the rate of vaccinations are on the rise and more businesses start to reopen, it is more important than ever that transit agencies find ways to reconnect with their rider bases and build their rider relationships.
In this ebook you'll learn about:
Why focusing on rider experience and engagement will be crucial for transit agencies looking to grow rider loyalty.
How transit loyalty programs help to increase ridership and improve rider retention by providing value and engagement.
Specific loyalty program features and tactics transit agencies can use to drive enrollments and usage among their riders.
Fill out the form on the right to receive your free download!
Download your transit loyalty guide here