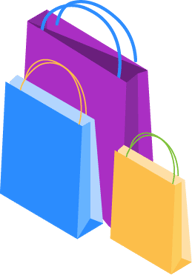 Quick Guide
Getting Your Loyalty Program Ready For The Holidays
Convert More Customers and Grow Loyalty During The Holidays
According to Adobe research, 40% of revenue comes from returning or repeat purchasers and furthermore, the top 10% of customers spend 3x more per order than the average customer. Knowing this, brands looking for ways to maximize their conversions in the 2021 holiday season should focus on driving loyalty and retention among their existing customers.
Set the groundwork for success going into the upcoming holidays by following these 6 tips to optimize your brand loyalty program:
Using loyalty program data
Identifying enrollment opportunities
Creating loyalty-driving experiences
Taking advantage of customer referrals
Promoting loyalty program benefits
Designing a post-purchase strategy
Get the free PDF by filling out the form on the right!